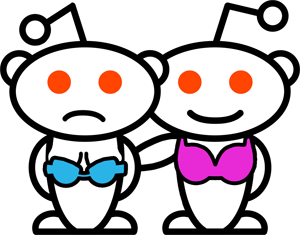 A Bra That Fits, also known as ABTF, is a reddit community dedicated to helping people find correctly-fitting bras. The subreddit was created, "Because everyone that wants one deserves a bra that fits". It has more than 50,000 subscribers.
History
MyWifesBusty
Main article: How-to determine bra size
ABTF is where MyWifesBusty[3] famously described the best way to determine bra size.[4] His guide achieved roughly 1700 upvotes. In addition, when the guide was linked in the Best Of subreddit,[5] the cross-post received 1085 upvotes.[6]
See also
References
External links